Win More Bets with PicksLogic
PicksLogic is the leading online sports prediction platform for crowdsourcing sports picks. Share community sports betting knowledge to help sports bettors become more profitable. Our goals were to create a transparent sports handicapping platform to reward top performing experts for sharing their sports predictions with our community.
Win more bets. Here's how it works:
Step 1:

Make Picks or Find Experts

After you create an account and login, navigate to HOME to view user dashboard. Here you can enter your picks to start tracking your results or you can view the daily matchups with all of the available expert picks. User's picks history and records are displayed at the top of the dashboard. "Who's Hot" will give you a quick glance of trending handicappers to follow.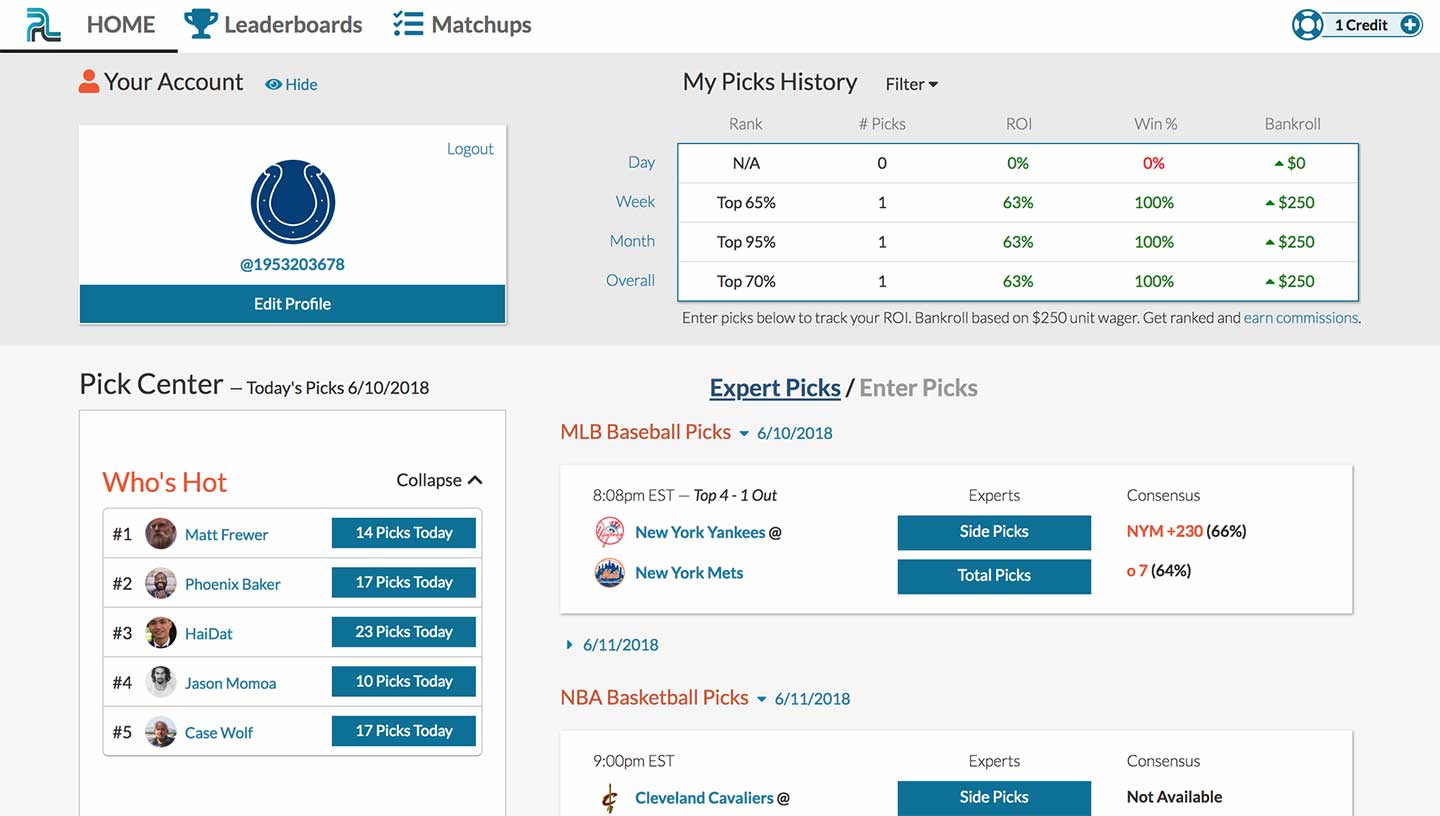 Earn Commissions: Start making your picks and get ranked in the Top 50 and you will earn expert status. Top 50 Expert users are automatically enabled to sell picks to the community. Expert accounts earn 75% commissions on all pick purchases. Share your winning sports picks with the PicksLogic.com community and start earning commissions. The rules are simple: make picks, get ranked, get paid. Learn More
Step 2:

Follow the Leaders

If you click the 'Leaderboard' tab in the top navigation, you'll find hundreds of sports bettors that you can now track, follow and buy their predictions. Use the filters to find the best sports bettor by Sport, ROI%, W/L% and time frame. Following the best online handicappers online and purchasing their picks has never been easier!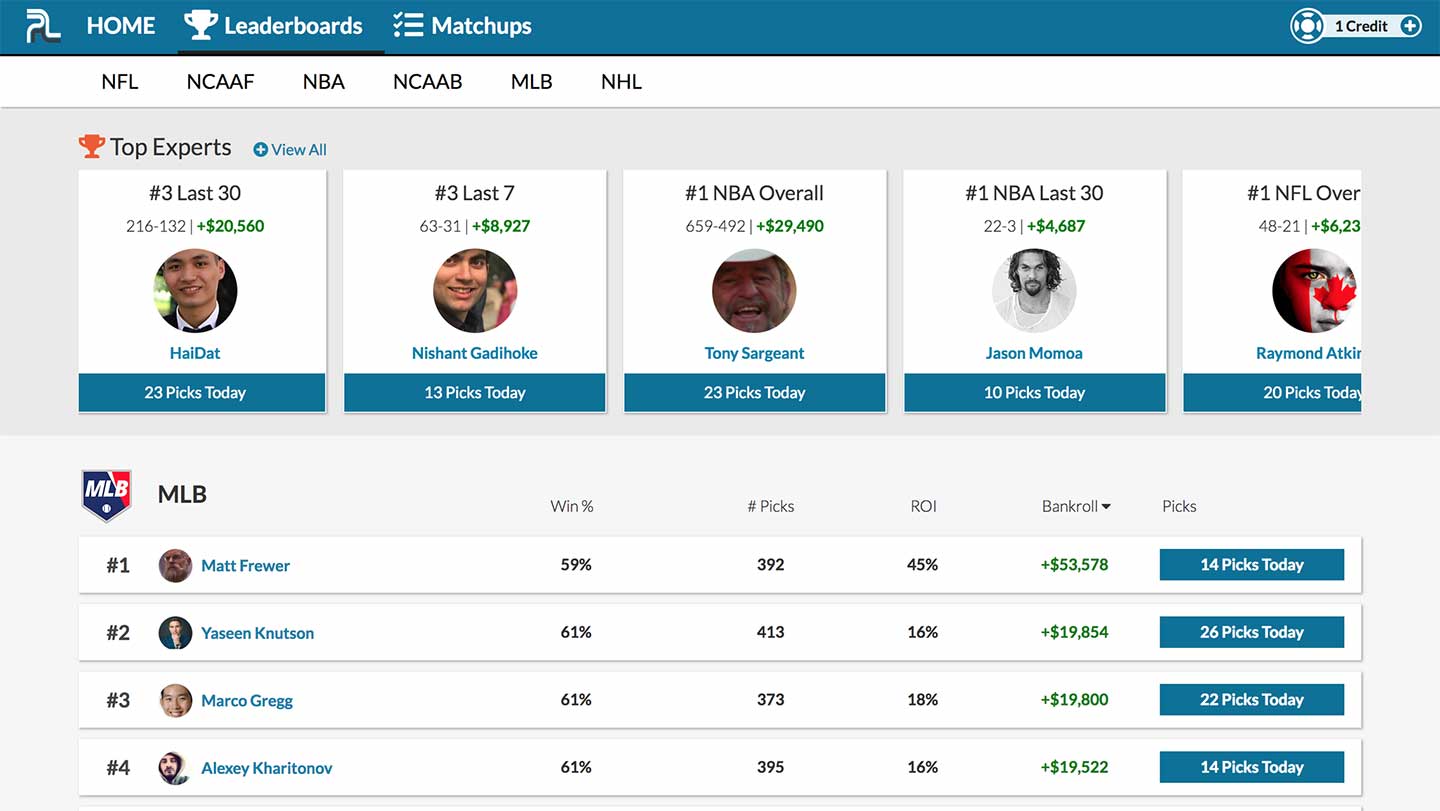 Step 3:

View Daily Matchups

View the daily matchups for all sports by clicking the "Matchups" tab in the top navigation. Here you can view the Free Community Picks on each matchup, statistical trends for each matchup and available expert picks for each matchup. Each matchup will show you the top picks by sport and the "best for this matchup", these are the experts that have shown consistency and profitability in a specific conference or on a specific team. With the PicksLogic records data, we make it easy to determine which handicappers are the best at handicapping specific sports eg.) the Dallas Cowboys or the Stanford Cardinals.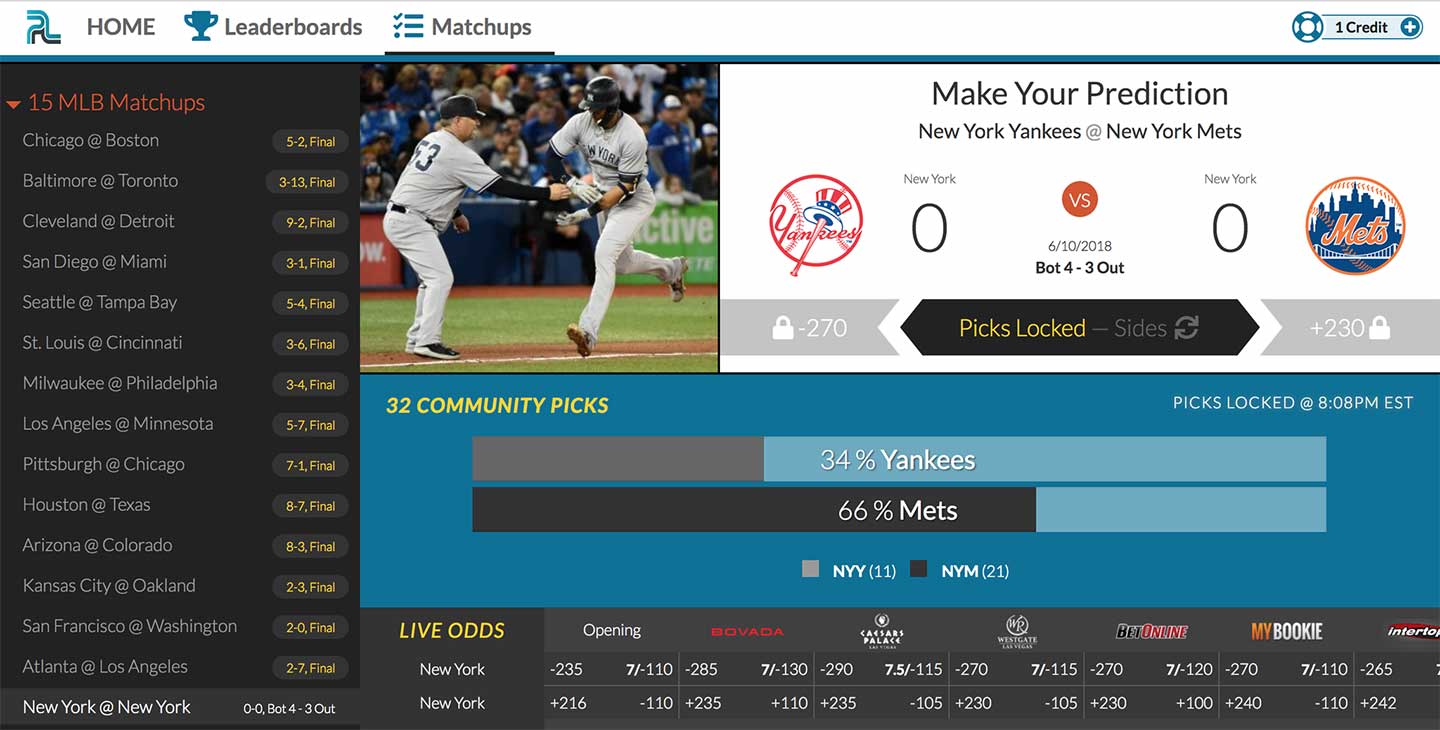 Step 4:

Handicapper Profile

To learn more about each user you can click on their name to view their profile page to view their picks history, records and current picks.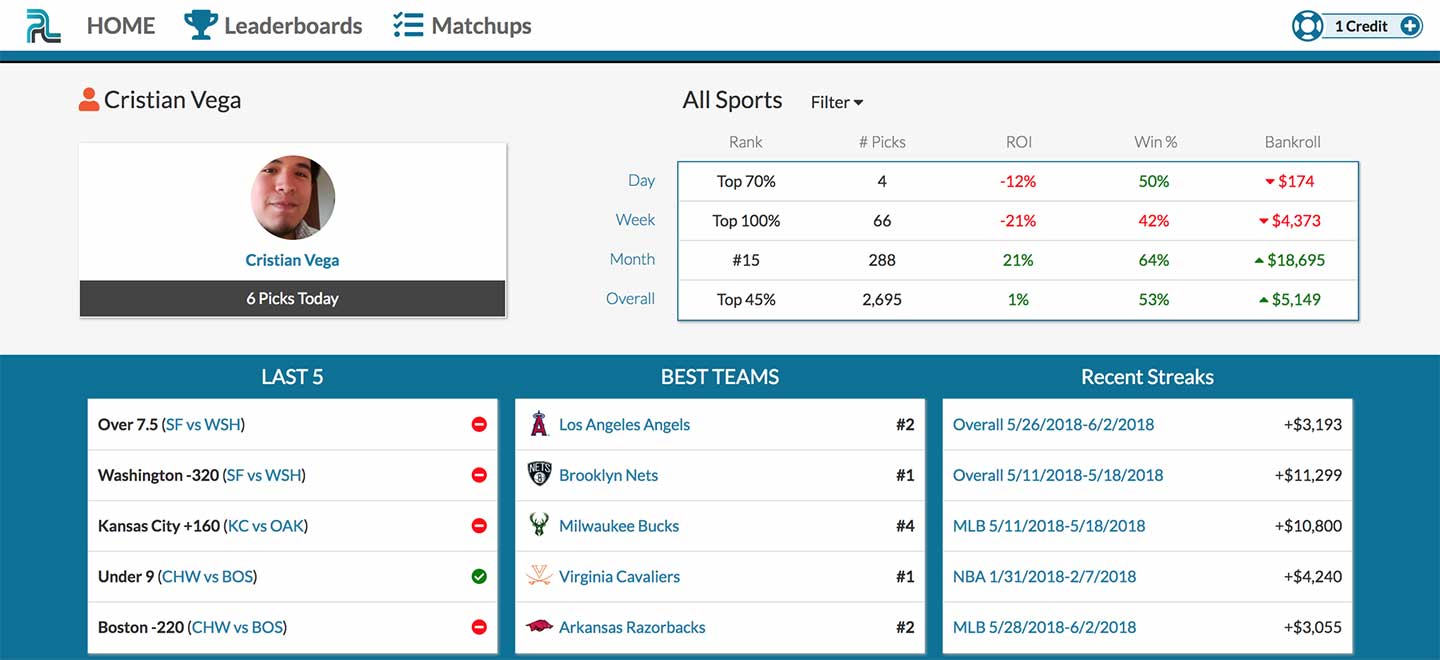 Step 5:

View Picks

Detailed Records 100% transparency and verified sports experts. All picks are released to the community immediately after the start of each game. Making the picks available to the public insures all records are verifiable and all records are 100% accurate.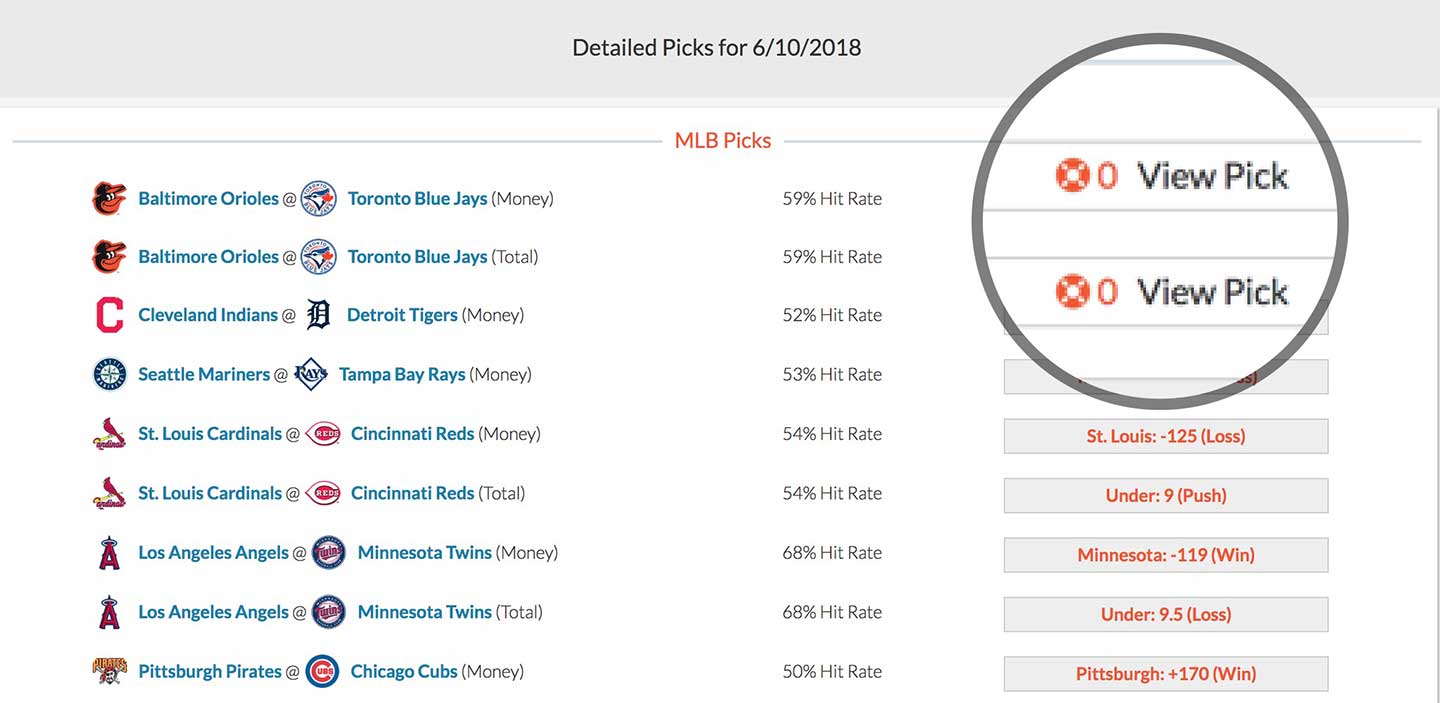 Start Following the Experts
If you ever have any questions, don't hesitate to reach out to us, we love to hear feedback from our community. Contact us: @pickslogic.com